The Facts on Lockdown Drills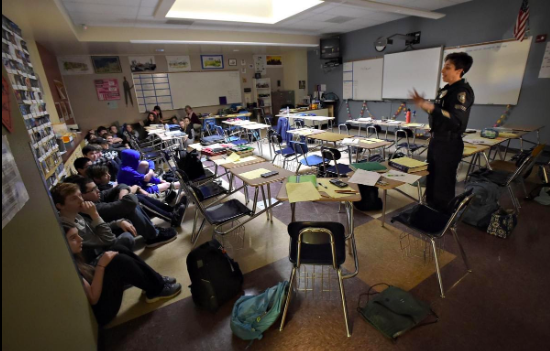 Lockdown Drills have unfortunately become a common sight in schools across the country. But do they really help, or do they just scare the people participating? Lockdown Drills are designed to protect students, teachers, and staff against a threat, like an armed intruder. While most people are focusing on the intruder, today we will focus on the victims of these attacks; the students. 
Some students may know the attacker, most of them likely don't and there is not much they can do to control whether there is going to be an attack or not. With all of that in mind, let's explain what a student can do if there is a real lockdown drill. Teachers require mandatory training called ALICE. ALICE stands for Alert, Lockdown, Inform, Counter, and Evacuate. Alert is when you are first aware of the threat. Lockdown is to barricade the room at all entry points. Inform is to communicate information in as real time as possible. Counter is a last resort, and it is to create an environment which will decrease the chances of the threat hitting their target. Students do not go through this training, only teachers do. The idea surrounding this is that one of the students might be the threat and will know the exact procedure of what the teacher is told to do. Some people say that Alice Training is common sense, and it depends on the situation a student is in. 
That raises the question, can people even prepare for something like this? That's a difficult question to answer, so I asked students at Pottsgrove what they would do in the event of a lockdown drill. "I would listen to what was happening, and I'd run out of the school and call my parents," said a student from Pottsgrove. Another student said, "I would just run to my house." Based on what these students said, it appears that the best weapon in an intruder drill is common sense.