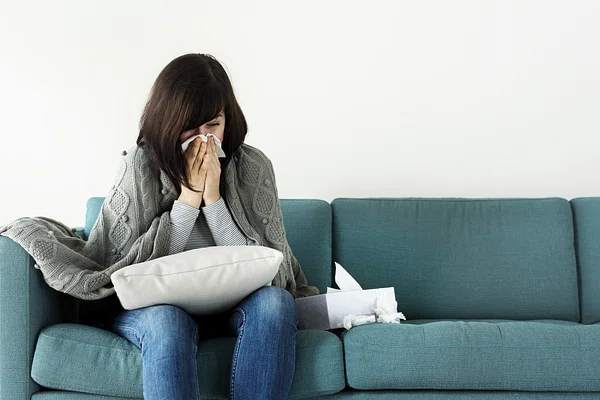 Do you ever get sick and congested and feel like you haven't appreciated the ability to breathe enough? Well, those at Pottsgrove High School know the feeling. 
This common illness is roaming the school's halls and plaguing students with symptoms that seem to last forever. The dreaded sound of sniffing and coughing filled the air. As students return to school and are confined indoors, you are more susceptible to contracting the virus. Another factor is the air becoming drier and the weather conditions transitioning. 
However, there are ways to help and try to stop the spread. Washing hands frequently and always keeping hand sanitizer close is a good start. People should avoid touching their faces after touching surfaces or coming into close contact with those who are sick. However, the flaw is that it's not possible to avoid class to avoid those who are ill. For those who are sick, be sure to stay home and isolate away from others. It may seem silly to state the obvious, but people should make sure to cough into their elbow and clean their hands after their blowing nose.
Now that it is out of the way, the less obvious methods of prevention are sleeping and eating a balanced diet to help the immune system and prevent sickness. If anyone has been a part of the unfortunate bunch to get the illness, no worries, there are things to ease the symptoms. Try drinking plenty of fluids, like water or juice, resting, taking cold medicine, using cough drops and nasal sprays, and adjusting the temperature and humidity in the home are all highly
Photo Credit: rawpixel.com