Strategy Gaming Club!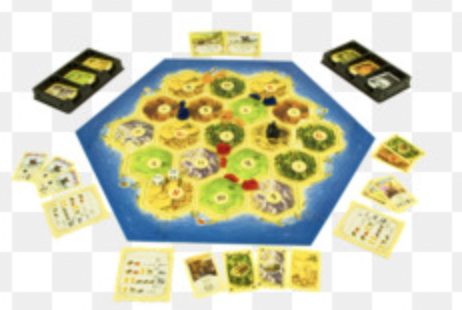 A new club that was started this year is the strategy gaming club. In the club, Mr. Kratz brings in different games to learn and play. Some games are easy to understand while others are more complex, but either way they are fun to play. Some of the popular games that students enjoyed most were Small World, Citadels, Azul, and The Crew. 
Small World is a complex game where you pick a race (elves, wizards, giants, etc) and try to conquer land on a small board, before sending your people into decline and picking a new race. There is a lot to learn about the game, however, new players can still enjoy playing it. 
Citadels is a card game where you choose a role and then try to build your city. This game is fun because you can play mind games with your opponents and choose cards to sabotage your opponents or protect yourself. 
Azul is a simple game where you pick up tiles of a certain color and place them on your board. The strategy here is to fill in the board in a clump so that you can get the most points. This game is very simple and easy for students to understand.
The Crew is a unique card game where you cannot speak to each other. Unlike most card games, this one is a team game where you have to coordinate with each other to get a certain person a specific card. 
There are many different and unique games to play at the strategy game club, and anyone can come to a meeting whenever they want. Different games are brought in each week, so there is always variety.
If you are interested in coming to one of the meetings, they are usually Wednesdays after school from 2:30 – 4:30. The meetings are held in Mr. Kratz room, room 422!