Student Council Plans Interview With Sydney Coxe!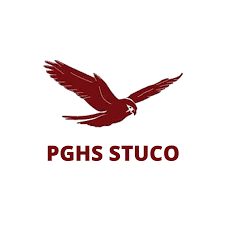 As the year is progressing, more and more events are in the works to make Pottsgrove a fun and interesting environment for the students. Student council is one of many groups here at Pottsgrove that work towards this goal. Run by Mrs. Hayden, the student council is known for contributing to the bonfire, student section activities for the football season, and many spirit weeks! An upcoming event is our spirit buses that are available school wide to deliver spirited students to the Boyertown game on September 16th.  In an interview with senior Sydney Coxe, president of the student council, more important information is shared pertaining to the student council schedule.
Interview Qs with Sydney Coxe:
What is a future event that the student body can get involved in?
"Some of the events coming up within the next month include our Football Game Tailgate on 9/30 for the PJP game, and the Bonfire on 10/6 during Homecoming week. Both of these events allow students to come on out and celebrate their school's activities and hang out before a big game."
How do you plan on communicating with administrators to get these ideas in motion?
"Due to our rough start at the beginning of the year, we have been keeping constant contact with administrators and faculty such as Dr. Smith and Mr. Anspach, both of which approve everything we hold and run. They are very supportive of our ideas and really want to do as much as possible to boost our school spirit. We hope to continue these constant meetings to make sure everything is approved and running smoothly to make a fun year."
In what ways does the student council plan on adapting and improving this year?
"We are trying to hold spirit weeks every month, keep up with seasonal activities, and even work with other clubs to hold bigger events. We have also been more involved in our football season activities and so far have had a great turnout. All of these have helped us get back in the groove of things and start setting up some of our traditional activities with ease so they are fun for all to enjoy."