Freshmen Class Trip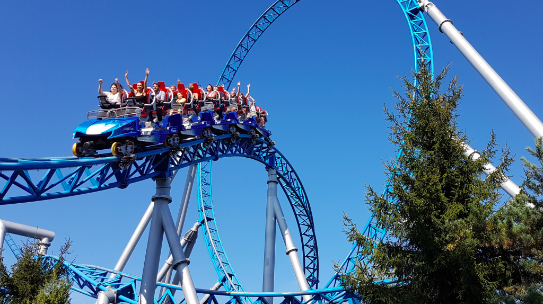 Pottsgrove High School is currently planning a class trip to Dorney Park for the Freshman class. Dorney park is an amusement park, located in Allentown Pennsylvania. Many people remember Dorney Park for it's thrilling roller coasters, such as Steel Force, Possessed, Thunderhawk, and more. It's also fascinating much of the park is Peanuts themed. Along with that, they have a water park called Wild Water Kingdom where there are tons of water attractions and fun things to do.
Emily Gomez, a freshman at Pottsgrove High School, had a couple thoughts on the class trip that she would be attending at the end of the year,  "I think that it would be a super fun experience to get a sense of what the senior Disney trip will be like to just let loose and hang out like any kid these days would love to do," she said, "A fun trip for freshman could open the door to what all of high school will be like."
In addition to that, another freshman named Jordan Raudenbush said "A trip to Dorney Park would be pretty fun, but I really worry about some of the kids in 9th grade, some of them can't behave. I personally think going anywhere with your friends would be fun even if it wasn't to an amusement park."
Anyone would agree that the freshman class is very deserving of this trip and will have lots of fun. Between the rides, games, and all the food there won't be a single dull moment on that trip.