End of School Year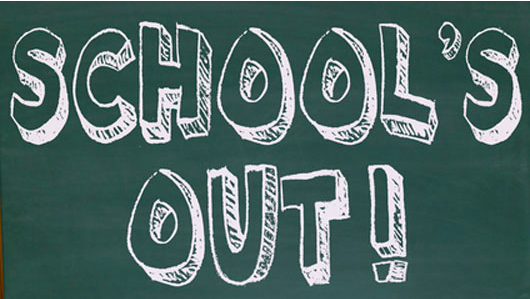 There's only two more months of school! March 31, 2022 is the beginning of the fourth quarter. The end of the school year is always filled with excitement, but students don't realize how much the end of the school year brings you. Fourth quarter is the only quarter teachers will not boost your grade up, leaving you at the percentage you're at now. These last couple of months is your time to get your yearly grade up for your classes. Ending of the school year also brings keystones, finals, or SATs. Does this bring stress or relief on students?
Adriana Kennedy, a freshman at PGHS says, "The end of the year is definitely something I stress over, but it's also something that I look forward to. Knowing that we finally have summer break is exciting." If you're set for the year, meaning all your grades are up and you know you'll do good these next two months, you're most likely really looking forward to June. 
Mykala Shuphard, a freshman at PGHS says, "I'm kinda nervous for all the tests, but I'm ready to have summer break. It'll be nice to wake up and not worry about classes." June 10th is the official release date for PGHS. Besides all the tests and grades, we finally get to enjoy summer. 
I wish the best of luck to all students, I hope you had an amazing year!