Student Struggles Going Into College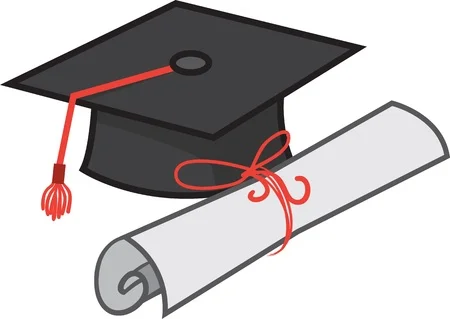 Going from high school to college is becoming more stressful than it ever has. Students are having to make the decision of what they want to do with their lives after they graduate high school, and most students want to go to college or university. But, more students now than ever are deciding not to go to college due to stress surrounding the decision and the Covid-19 pandemic. While most schools are back to normal in-person classes, some are still online, causing students to, understandably, not want to spend the thousands of dollars on an online tuition. Even if classes are currently in-person, it is completely unknown when something like another outbreak of Covid-19 or a new variant will erupt and classes will be made online again.
According to the National Student Clearinghouse Research Center, undergraduate enrollment in fall 2021 dropped 3.1%, or by 465,300 students. This drop was similar to the previous fall and contributes to a 6.6% decline in undergraduate enrollment since 2019. This means that more than 1 million students since 2019 enrollments are missing out on a higher education in wake of the pandemic. 
Students nowadays that are going into college, or making a decision whether or not to go to college are at a disadvantage with the education we have been deprived of the last year or two. Online classes had severely changed and damaged the way we learned, leaving students at a decreased level of education. Having to go through online school in high school has ruined a large amount of student's perspectives on school in general, leaving less graduates wanting to attend college. 
Two seniors at Pottsgrove, Abby Hakes and Christine Richey were asked to tell about their experiences and/or struggles with their college application process for the upcoming fall semester this year. "I think that having zoom school for those almost two years really messed up the idea of school for a lot of students, including myself. As long as colleges stay in-person, I think it will be a really good thing, and the long applications will have been all worth it." Said senior, Christine Richey. Abby Hakes also had a comment on her application experience this year, saying that, "It was a bit more difficult this year to apply for college, since the past two years we haven't been in school with the upperclassmen to see them go through their process, and ask them for advice, so I really didn't know what to expect." 
All-in-all, this year is opening a lot of doors for students that weren't available the past two years. Even though online school and the Covid-19 pandemic in general had a big impact on students and the way they learn, if they want to pursue a college education, now is the time to do it. Restrictions are slowly being lifted, schools and colleges are opening back up to in-person, and things should continue to be getting better. Things have been very understandably tough when it comes to school and college applications, but students should continue to persevere through the tough times and follow the path they wish to follow.