DECA Club Being Introduced to Pottsgrove!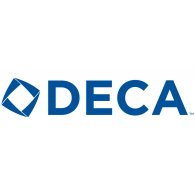 Lately, Pottsgrove Highschool has introduced us to newer clubs! One of those lucky clubs being introduced is the DECA Club! As we dive into the DECA club, students are able to get interested in business, entrepreneurship, and marketing. This club basically has anything that has to specialize in business. DECA also allows students to put their "skills knowledge, and experience to the test while representing their university of college," stated in AdmissionSight. 
Not only does this club specialize in business, but this club allows people to be eligible to participate in business-related events. This can all occur within the local state or at a national level. Definitely a great way for students interested in business. The way students can get into the business field  Students attending the club are as well able to work within Market Street Sports. This allows them to coordinate half-time activities. Examples of half-time activities include things like football and basketball games. If you are interested in this specific club, try talking to the advisor of this club, Mr. Kriebel!