Is the NFC East the Worst Division in the NFL?
November 20, 2020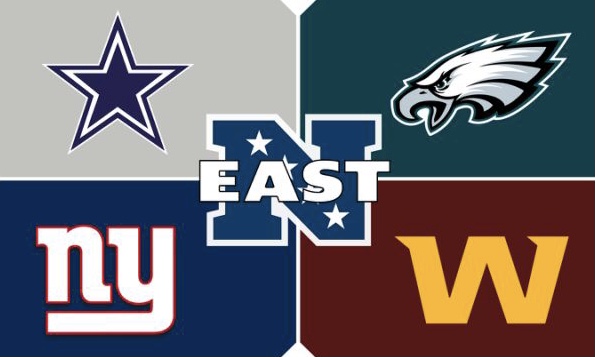 As Week 7 just came to an end none of the teams have reached 3 wins. This is the first time that has happened in NFL history.The NFC East division consists of the Eagles, Cowboys, Redskins, and the Giants.. This is the first time that has happened in NFL history. As of right now the Eagles are holding their spot as 1st in the East, with a record of 2-4-1. Washington's record is 2-5, the Cowboys are 2-5 and lastly the Giants are 1-6. 
The Redskins and Cowboys faced off Sunday night where the Redskins absolutely destroyed the Cowboys. The final score of the game was 25-3. Since the Redskins won they are now in 2nd for the NFC East division. If the Cowboys would have won on Sunday night they would have been leading the division, but that was not the case. At halftime the score was already 22-3. The Eagles played the Giants on Thursday night and won 22-21. "It's hard to even watch the east games anymore"- says Brett Wasdick, father of a Pottsgrove student. 
"Our Eagles need to stop getting hurt and playing with our heads in the clouds" – says Pottsgrove student. With only 10 more weeks to go hopefully the East can get some more wins up. With Week 8 coming up the Giants play the Buccaneers on Monday night. The Washington Redskins have a bye week and the Eagles and Cowboys go head to head on Sunday night.