Election In Unrest
November 16, 2020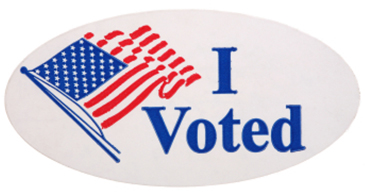 On November 3rd a majority of Americans will go to their local polling places and vote on who will be the next president. Although, because of covid voting is looking a little different this term. A lot of people who are at a high risk to get the virus or simply just want to decrease the spread, will be doing mail in votes. There's been a record high in early mail-in ballots which concerns some people about how long it will take to get the election results. For people that are physically going to the polls to vote the CDC put out recommendations for both voters and poll workers. Some of this entailing: to wear a mask, social distance, wash your hands, disinfect, be prepared, and ect. A former Pottsgrovian, Mya Kruegar says, "I will be voting through mail-in ballot because I am in college, but my vote will still count for Montgomery County." The CDC does urge voters to do the mail in ballots to avoid large crowds!
What will the outcome of this election look like for future America? Many American citizens are worried that the aftereffect of the president being chosen will be disastrous. When President Trump was first elected in 2016, the "feedback" from people who did not particularly like him was very negative. There were many protests of people not accepting his presidency. People were upset because he won by the electoral college vote and not the popular vote making them feel like their votes didn't matter. Although this election might cause more uproar from both republicans and democrats no matter who wins, Biden or Trump. Senior, Hunter Qawasmy says, "I think if Trump is elected there will be protests larger/longer than the BLM protests, but if Biden is elected I believe nothing major socially will happen for a while until he's in office for a few years." This upcoming turmoil has been building up for some time now but has recently become more renowned since the start of 2020 when some social issues had become more distinguishable. 
You can find out where you can vote on the Pennsylvania website or your personal state website. Since the majority of Pottsgrove High School's student body is not old enough to vote Mrs. Small has made a mock election. The mock election will be held on November 3rd and is made for students to think more about the nation's politics and future. To make the election more realistic you had to register and 27 students have volunteered to make viewpoint videos about who they support and believe should win. Everyone that can actually participate in the real election is strongly urged to vote because every vote counts!