Girls Lacrosse Season Cancellation
April 15, 2020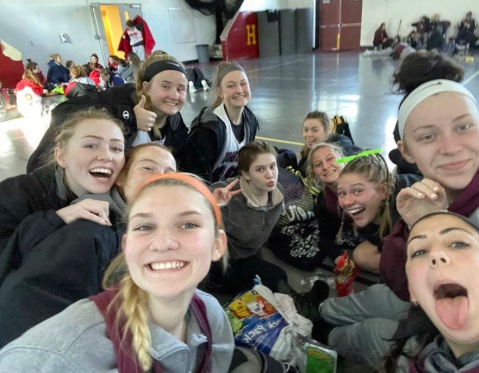 Unfortunately for the Pottsgrove girls lacrosse team, Coronavirus has shut down the entire world. Pennsylvania schools are closed for the remainder of the school year which means all High School sports seasons are canceled. The girl's lacrosse team was looking forward to defending their title as the 2019 Frontier Division Champs. I reached out to some of the players to get their thoughts during this difficult time.
 I spoke with 2 Juniors on the team, Morgan Muir and Sydney Tornetta. They were both very upset when asked about the topic. "I'm really sad about our season-ending so early. We looked so good during preseason and practice and I was excited to see what our team would look like out on the field," said Muir. Offensive powerhouse Sydney Tornetta had also added, "I'm bummed we didn't get to defend our Frontier Championship title and see what potential we had this year, but it izzz what it izzz."
I also spoke with 4 Sophomores on the team, Abigail Hakes, Katie Bean, Sydney Wasdick, and Christine Richey. "It's really sad to see our season end just after it started. We were all very excited for this season and high hopes for how it would play out," said Hakes. Sophomore Katie Bean had a lot to contribute to the team this year, and when asked about the season, she was willing to comment… "I'm extremely upset that the season got canceled. We were going to go far, just like last year. Luckily we only lost one senior, which won't hurt us too bad. We'll be hungry next year." Adding on to the comments from the sophomore girls, Christine Richey had said, "It's really unfortunate because we had a bright season ahead of us and had a lot of valuable assets going into the season." Lastly, I spoke with Sydney Wasdick who was very saddened…"It's hard to think that I won't be playing my favorite sport or seeing my second family on the field." 
Everyone from Pottsgrove's The Falcon journalism class is extremely sorry and saddened about the cancellation of the season. We send luck and good vibes towards the 2021 season!