The Grammy's
February 4, 2020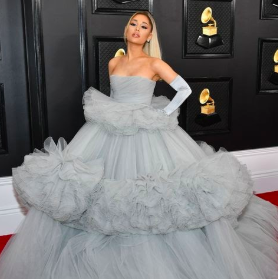 The 62nd annual Grammy Awards took place on January 26, 2020. The night was full of tears, laughs, and amazing music. Many celebrities attended the awards and preformed including Lizzo, Ariana Grande, the Jonas Brothers, Shawn Mendes, Billie Eilish, and many more. 
The Grammy's are about being toget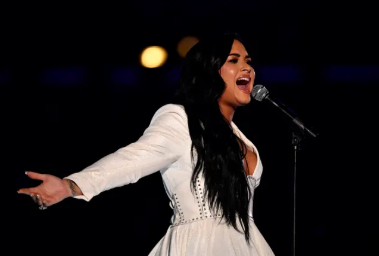 her and celebrating each others successes. This specific one was very emotional for everyone. Alicia Keys hosted this year and she focused on trying to get this message across. She wanted everyone to have a great time and celebrate everyone. 
Lizzo kicked off the 62nd Grammy Awards by dedicating her performance to Kobe Bryant. She started off by singing her song "Cuz I Love You." After that, Alicia Keys sang an original song, written about the Grammy's. She then introduced Blake Shelton and Gwen Stefani. After their performance, the Jonas Brothers sang their new song, "What a Man Gotta Do." After their performance, Aerosmith, John Legend, H.E.R., Tanya Tucker, Rosalia, Bonnie Raitt, Tyler the Creator,  Lil Nas X, and Billie Eilish. In my opinion, there are two performers that really stood out. Camila Cabello and Demi Lovato. They both had very emotional performances. Camila sang "First Man" off her album "Romance." It is a song about her dad and how he was "the first man who ever loved her." While singing, she walked into the crowd and sang directly to him. It was a beautiful moment for them and it brought tears to many people's eyes. Demi Lovato had the most emotional performance of the night. In 2018, she was in the hospital for a drug overdose. This was her first performance back. She sang her song "Anyone," which was written 4 days before her overdose. She couldn't hold back tears. Demi Lovato had an incredible performance and, I believe, she had the best one of the night. 
The Grammy's are all about celebrating artists and their music. They give out many different awards including Album of the Year, Record of the Year, Best New Artist, and more. Lizzo won Best Pop Solo Performance this year. Tyler the Creator also took home his first Grammy for Best Rap Album. Lil Nas X took home 2 awards. Billie Eilish attended her first Grammy's and ended up taking 5 awards home. Many people are outraged over this and other people are happy for her successes. I personally believe that she deserves the awards she received. Billie Eilish works very hard and she has been very successful this year. Even though I think she deserved them, I also think that other artists deserved some of them as well.  I think Ariana Grande should have took home at least one award for her song, "7 Rings." There's a lot of people saying the Grammy's are rigged.  
Everyone had a great time and all the performers did amazing. They put on a great show. It was a night to remember.
Works Cited
"2020 GRAMMY Performers & Host." GRAMMY.com, 24 Jan. 2020, www.grammy.com/grammys/2020-grammy-performers-host.
"Awards Nominations & Winners." GRAMMY.com, 25 Nov. 2019, www.grammy.com/grammys/awards.