The Chronicle of Harry Styles
January 23, 2020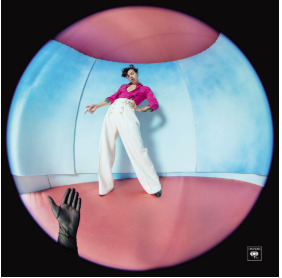 Harry Styles has been in the limelight for years. After the band One Direction broke up, he came out with his first album on May 17, 2017. It sold a total of 1 million copies and soon after, he went on tour. It was obvious that his solo career was, so far, a success. Fans were eager for new music. Styles finally came out with his latest album, "Fine Line", on December 13, 2019. 
Harry Styles' new album hit number one on the Billboard 200 chart on December 28. It is currently at number six. His new album explores all different music genres. It has a mix of upbeat songs like, "Golden" and "Adore You," and also some more emotional songs like, "Cherry" and "Falling." The last song on his album, "Fine Line," talks about the fine line between love and hate. Fans are loving the new album and continue to support him through his music career. 
Personally, I think that his album is worth the hype. It includes some emotional songs and songs that you can sing along to. Each song is different and I believe that this album has something for everyone. "Fine Line" expresses Harry Styles' musical creativity and I would definitely recommend listening to a few of his new songs.