Music Therapy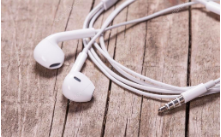 Music has various effects on people, such as people that suffer from stress or depression and or any other mental health issues. Amongst the different genres, there are different effects on people's minds and personalities. Classical music can deliver a calm & focused atmosphere for your mind and soul. It is also a good study melody if you're going to be up later. Pop/Hip-Hop gives a very enthusiastic, energetic vibe if you're partying or just wanna have a fun time. 
Soul and Reggae promote different cultural preparation around the world to show different cultures to different people in different cultural groups. Sad lyrical and instrumental can be a safe place for your mind to go on a rough day even though it might be sad it will hit your heart, body, and soul differently. Music, in general, can be super helpful for anyone for any reason, no matter your Age, Ethnicity, or gender.
 Music is for anyone and everyone to enjoy. The generation of music being able to help people has been used for years, and will always be around. As generations change, grow and expand, you realize the changes music has on people and the change music has had in itself over time. Many people take music seriously and that's why they choose that as their profession and they love it. 
One Pottsgrove student, Heaven, claims, "Music has always been something I love and will always love. I've been in music for over 10 years and will continue to do it in college and obsess over it. I love music and can not live without it, and it just relaxes me and expresses a different side of me. When I struggle with my anxiety, music helps me keep everything under control like nothing else."- Heaven. As you can see music changes her life and will always positively affect her and that is why music therapy is important.
Leave a Comment