Third Time's a Charm
March 2, 2021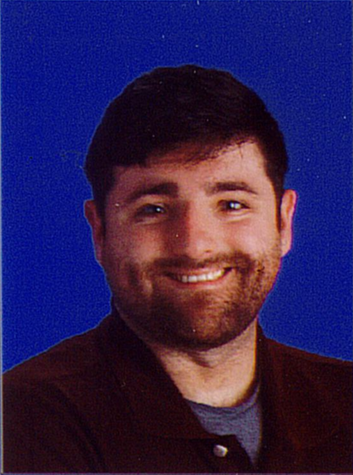 The Pottsgrove High School Choir has acquired a new choir teacher, Ian Brady, in recent months and the program for the choir is being constructed by him. 
The choir, like everyone else, has been through a whirlwind of events during this school year due to the pandemic. Obviously, the pandemic has made it harder for every subject in the school to function, but this year has come with a peculiar situation specifically for choir students. In case you're not in the loop, for this singular school year, the choir has had three different directors. When school was one hundred percent online at the beginning of the year, Sarah Fritshaffer led Pottsgrove High School's Choir Department. The hybrid model was then implemented and then longtime Pottsgrove music teacher, Darrell Weymen, temporarily assumed the position of the choir director in December to early January. Finally, after all of this time in the unknown about the choir's agenda for the rest of the year, Ian Brady was announced to be the choir director for the rest of this school year and he started teaching here in late January. 
It is unique in any subject to have a new teacher to undertake the role in the middle of the school year. Human nature has people naturally curious about the history of anyone that they meet and what events lead them to this moment. In an interview, Mr. Brady detailed his journey in becoming a music teacher. Mr. Brady was born into a family where both of his parents are music teachers. His parents and his sister had studied at West Chester University and he had followed suit. "I come from a family of music teachers and both of my parents were West Chester alumni, so for me it was almost like going into a family business," explained Brady in the interview. While student teaching as a part of a requirement for his major in Music Education, he found while teaching middle school students he loved to teach general music classes. The aha moment that the seventh graders had in their eyes when he taught them the eccentricity of the music theory brought him joy. The reason why Mr. Brady gravitated towards the field of choral music, rather than orchestra or band music, is because, as he jokingly remarks, he didn't like to practice his french horn. All of these events in his life lead him to begin his professional career as a music teacher. 
In the same interview with Mr. Brady, he described the events that lead him to applying for this job at Pottsgrove. Mr. Brady often worked as a substitute teacher before working at Pottsgrove. There were a couple of things that he did not like about working as a substitute teacher, such as the stress it caused him to not have any plans for the future with the classes he was looking over and the stress of waking up at dusk to not know if and where he was going to work that day. The way that Mr. Brady heard about the opportunity for employment at Pottsgrove was quite accidental to say the least. Mr. Brady was scrolling through Facebook and stumbled upon a page where it mentioned that Mrs. Fritshaffer would not be returning for the remainder of the school year at Pottsgrove. Mr. Brady was soon interviewed by Principal William Ziegler and Vice Principal Eric Daney and swiftly started teaching at Pottsgrove. Mr. Brady has already gleaned a good impression over Pottsgrove's Music Department. Mr. Brady stated, "The music department here is very strong, because of the care and dedication and enthusiasm put in by both the faculty and the students themselves. I am thrilled to be able to be part of it this semester," about Pottsgrove's Music Department. 
Everyone's plans currently are a bit flakey due to the uncertainty of these unprecedented times. The choir has not even had an official winter concert. Mr. Brady has a few pieces that he plans on working on with the choir to strengthen the fundamentals of choral singing and will work for the hybrid and virtual choir students. For the Concert Choir, Mr. Brady plans on teaching the songs Ave Verum Corpus by Wolfgang Amadeus Mozart, The Rose musically by Ola Gjeilo and lyrically written by Christina Rossetti, and a variation of the song Twinkle, Twinkle Little Star arranged by Daniel Elder. For the Advanced Choir, Mr. Brady is possibly planning on teaching them on how to sing the National Anthem. This West Chester University alumni has assumed the position of the Pottsgrove High School Choir Director quite recently and is already doing a phenomenal job. The Pottsgrove High School Choir graciously welcomes Mr. Brady with open arms and cannot wait to go on this crazy excursion with him.